Read this to get the complete picture…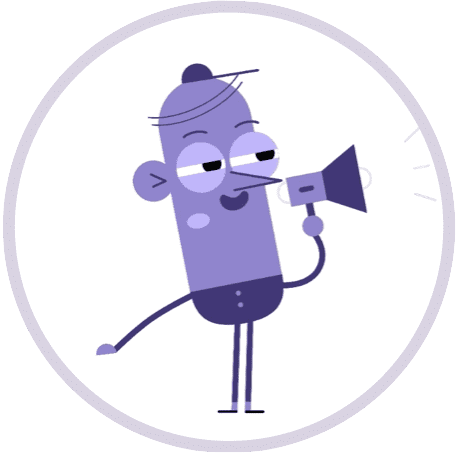 Introduction
Perhaps you have already looked at our modules on UCAS Clearing and UCAS Extra, both of which are designed to help students whose IB points fail to match the requirements of their conditional offers.
Well here's the good news, this module is for  students who have achieved more IB points than unexpected, indeed they have exceeded the requirements of their firm offer.
Now let's suppose for a  moment you were predicted 30 IB points, obviously you would be applying to universities who required around  30 points or less. Now let's imagine the moment when you log into your IB account to retrieve your results on July 6th , and to your great delight you have scored far more points than you expected. You would naturally be forgiven for thinking that you could have applied to a higher ranked university. Well, that is exactly what UCAS Adjustment will allow you to do, and in this module we're going to show you how to do just that.
Adjustment Overview
Adjustment is a chance for you to reconsider where and what to study. If you've had a conditional firm choice accepted – and therefore made it into an unconditional firm choice – you could potentially swap your place for one on another course you prefer.
Understanding the terminology – before your IB results are published you'll see your status as Conditional Firm CF. When your results are published and you have met the requirements of the offer, your status will change to Unconditional Firm UF. This means you're in!
It also means that you could swap your place for one on another course if you prefer. You do this through UCAS  Adjustment which is available in UCAS Track from mid-August until September 1.
Using Adjustment is entirely optional and if you're happy with your original choice then you can just ignore Adjustment
If you try Adjustment but you don't find anything, you'll still keep the course you gained on results day.

You'll see the option to register in Track. Your original UF choice will be safe while you're looking for another – you'll only lose it if you confirm you'd like to go elsewhere and the new university/college adds themselves to your application.
So this is how Adjustment works…
You register for Adjustment in Track
You only have five 24-hour periods (including weekends) within this time to use it, starting from when your conditional firm (CF) offer changes to unconditional firm (UF), or on English 'A' level publication day – whichever is the later.
Register
Click 'Register for Adjustment' on the choices screen in Track – remember you need to have met and exceeded the conditions of your firm offer.
See if there's an offer you want to accept
If a university offers you a place over the phone, you just need to let them know if you'd like to accept it. Remember you can only have one Adjustment offer, and it's the university or college that will add themselves to your application.

Only verbally accept one offer, and make sure it's the right one!

If they're happy to accept you, your Track will be updated with the new choice and UCAS  will send you a confirmation letter. 

If not, you can keep on looking, or once your Adjustment time limit is up, you'll just keep your original place
Remember!
If you do not accept an offer through Adjustment you will keep your original offer.
Ask for advice
It would be a good idea to seek the advice of your college counselor before using  Adjustment
Call any universities you're interested in
There's no vacancy list for Adjustment – you'll need to check course details using the search tool and contact admissions offices at universities to talk about any possible vacancies.
You will need to:
Tell them you're applying through Adjustment and give them your UCAS Personal ID. 

They'll check you've met and exceeded your conditions. 
Talk to them about course vacancies, but be careful to confirm that you're just gathering information at this stage – only verbally agree an offer with a university or college if you're absolutely sure you want to go there.
Some critical questions that need to be asked
Sometimes the questions are more important than the answers.
question 1:
I have a place at my firm choice university, why not just go there?
question 3:
Will the new university be more expensive?
question 2:
Can I find a university/ course that I want more than the one I have at my firm choice?
question 4:
Will there be housing available at this late stage?
Wigsbury Frequently asked questions
Quick answers to the important questions
What are the advantages for me if I decide to use Adjustment?
Some students feel that they could have gone to a higher ranked university if their predicted grades had been as high as their final achieved IB grades. If you feel you want to trade up, then you can use Adjustment.
Where do I go to use Adjustment?
You go to  UCAS track and select Adjustment
Can I accept more one than offer over the phone?
Will I lose my firm offer if I start using the Adjustment?
No, you only lose your firm place after you have accepted a new place through Adjustment.
I am not sure whether I should use Adjustment or not, what can I do?
Seek advice from your college counselor.
Supposing I accept a place through Adjustment and then change my mind, can I just go back to my original firm offer?
After you have accepted a place in Adjustment, your firm offer will be cancelled.
I was predicted 30 IB points, and I ended up getting 42. Can I get a place at Oxford through Adjustment?
In theory you can get a place at any university through Adjustment, providing there are still spaces on the course. In practice however, top ranked universities have usually filled up their courses and no longer have vacancies available.