Grade 12
Acceptance decisions for UK Universities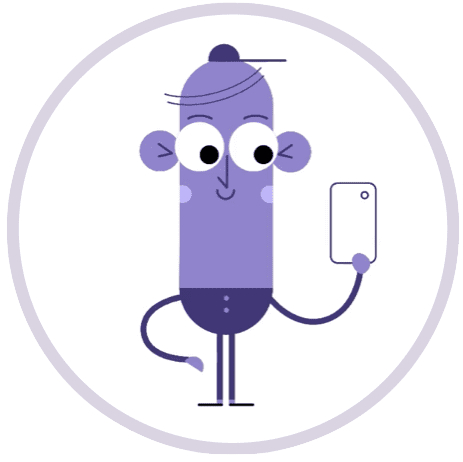 The Expert View
Find out about the power of thinking about course and campus swapping…
Read this to get the complete picture…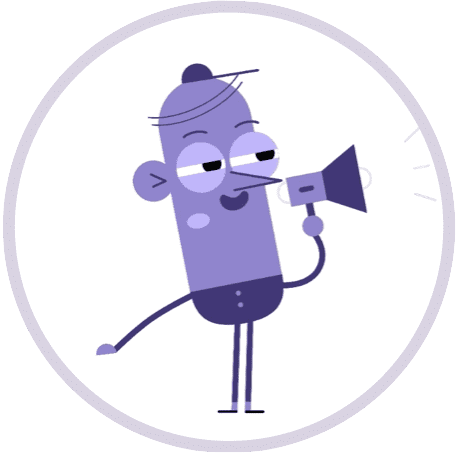 A short overview
The UK operates a centralised application system known as UCAS. This is where you can search for courses, make your application, track your progress and finally accept your offer.
Before we start to talk about acceptance decisions, it might be a good idea to backtrack a little and remind ourselves of how the system works.
Initially you make an application to UCAS and you list up to 5 different courses (only 4 for medicine), then you wait for the universities to make a response; these responses you can see in UCAS track.
The three most likely outcomes:
outcome 1:
Unconditional offer
If you have already completed your IB Diploma the university will probably make you an unconditional offer provided that you meet their requirements. Unconditional offers are common for students who are applying a year later, during a gap year with a set of IB results. Students still in school will be applying with predicted grades and it is unusual to receive an unconditional offer.
outcome 2:
Conditional offer
Most students applying in grade 12 will receive a conditional offer, assuming they apply to universities where the predicted grades meet the university's  minimum admission's requirements. A conditional offer will demand a set number of IB points in total, and may well make other specific demands such as grades in the higher-level subjects, a certain grade in a particular subject and sometimes also proof of English proficiency.
A conditional offer my well look like this… Kings College London. Law. 35 points in total and 766 at higher levels.
outcome 3:
Rejection
No further explanation required. If you receive a rejection, then move on and focus on the universities that have made you an offer. If all five of your universities reject you, then you can use UCAS Extra or UCAS Clearing. Wigsbury has made  separate modules on both of these topics.
Action ideas
Things you can do that will make a big difference.
action 3:
Select an easier offer as your insurance choice
Make sure that your insurance choice is asking for less points than your first choice.
action 2:
Select your dream university as your firm choice
In the end this is an important decision. Choose something that excites you.
Making the right decisions
When all of your universities have made a response, then you will be required to select your firm choice, your insurance choice and reject the other three. This you do in UCAS track and you normally have a deadline in May to complete this task.
Then it is just a matter of waiting until your IB results are published to see if you have met the requirements of your firm choice; and if not, then hopefully you have met the requirements of your insurance choice. (If, however, you have failed to make the requirements of both, then there is a process called UCAS Clearing.)
Now imagine it's IB results day, you  login to find out the results of two years of hard work. It's a nerve-wracking moment, but hopefully one that will have a happy outcome.
Hurray! You have met  the requirements of your firm choice. You are in. You are off to university.
When you look in UCAS track before the results are published, you will see your status as CF (conditional firm) or CI (conditional insurance).
The UCAS software will recognize that you have met the conditions of your offer, and CF will change to UF ( unconditional firm) this means you're in. Congratulations!
Now there was one important part of this process that we skipped over rather quickly, and that was selecting your firm and insurance choices and deleting the other three.
Which one should you select as your firm choice?
The answer to that question is normally your dream university, the one you really want to go to. That's the easy part. Now comes the tricky part. Which university should you select as your insurance choice, also referred to as your backup choice? This is where you have to play the game cleverly.
Play the game cleverly
Assuming that you applied to 5 universities that you are happy to go to, selecting the insurance choice should be relatively easy. You should select the one with the easiest offer… just in case.
And remember, you are selecting your firm and insurance choices before you know your IB results.
Some important considerations
However, you should also factor in some other considerations. As you will most likely be making the selections in March or April  and several months have elapsed since you selected your five universities and made your UCAS application you need to go back and look at:
Course content
in case your priorities or preferences have changed.
Safety 
Sometimes parents have concerns about letting their son or daughter go and live in a big city, and would prefer for him or her to go to a nice, safe campus.
Tuition fees
These may vary considerably between one university and another. Some universities are more than double the cost of others.
Family in the UK?
Maybe you want to choose a university in the city where you have family support.
Some critical questions that need to be asked
Sometimes the questions are more important than the answers.
question 1:
Do I want to go straight to university, or do I want to take a gap year?
question 3:
Have I received an offer from a university I am excited about going to?
question 2:
Am I still happy with my choice of courses?
What next…
After you have selected your firm choice, the university will probably send you information about the following housing and visas.
So now we have reached the stage where you have selected your firm and insurance choices, but what does this mean?
If you firmly accept an unconditional offer, you have a definite place at that university.
If you firmly accept a conditional offer and then meet all the conditions, the university is obliged to accept you and you are obliged to go there to study.
…it also means sit back, relax and enjoy your IB. It is just a matter of waiting until results day…
If you have accepted your place at the firm choice university, then email the insurance choice university as soon as possible so that they can offer the place to another student on their  wait list. This is just a matter of common courtesy.
Tips & Tricks
Some insider tips that can really make the difference.
tip 1:
The best housing goes quickly, so don't procrastinate.
tip 2:
 If you need a visa to study in the UK, and most people do, then contact the university admissions office and they will guide you through the process.
Don't delay, as bureaucracy doesn't always work as fast as you would wish it to.
Wigsbury Frequently asked questions
Quick answers to the important questions
What should I consider when selecting my firm choice?
Assuming you have conditional offers, you will have to balance your desire to attend a particular university against whether you think you can meet the conditions when making your firm choice.
Should I select an insurance choice as well?
Most applicants with more than one offer choose an insurance choice as well. (If you are accepted by your firm choice then the insurance choice becomes irrelevant.)
If you want to, you can just have a firm choice and decline the rest, but this is not advisable because if you fail to get into your firm choice then you have got nowhere to go and will be placed in UCAS Extra or UCAS Clearing. (Reminder! Wigsbury has made modules on both of these).
What happens when I decline an offer?
When you decline an offer through UCAS Track, you are released from your place. If you choose to decline all of your offers you will automatically be entered into UCAS Extra or UCAS Clearing. Or if you would just like to delay until the following year, you can always defer your place, rather than declining your offers. See  guide to deferring your place for details. 
What advice can you offer?
When making your decisions there are a couple of things to bear in mind: 
Make sure it's a university you would still like to go to because UCAS rules require you to honour that decision, although you can self release into UCAS Clearing

Make sure you reply to all of your offers. If you don't, and ignore the UCAS reminders, you will be 'declined by default' and lose your offers.
What is UCAS Track?
You can track the progress of your application throughout the process using UCAS Track, which will give you an up-to-the-minute summary of where all your applications are in the system. 
What is the deadline to select my firm and insurance choices?
The deadline depends on when you received your last response from a university. Your deadline will either be in May or June. Check the UCAS website as the deadlines may change from one year to another.
I have my IB results, and I have enough points for my firm choice, but I think now I would prefer to go to my insurance choice. What can I do?
You'll need to contact both universities and get them to agree.