Grade 11
Preparing a fantastic Résumé/CV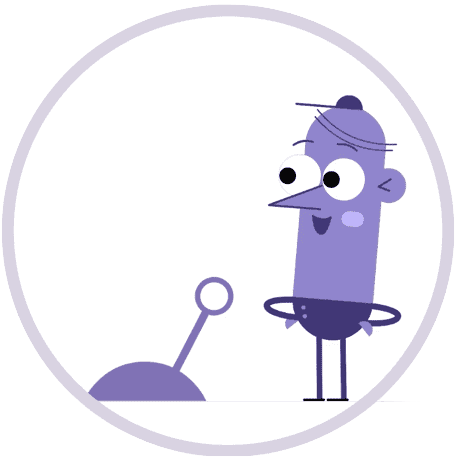 The Expert View
Find out about how to write a CV that will impress
Read this to get the complete picture…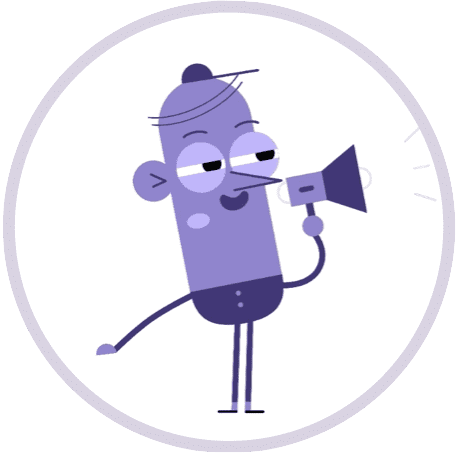 Introduction
You're almost certainly familiar with the idea that you'll need to write a personal statement, a college essay or a motivation letter depending on the country you're applying to. Some universities also require you to submit a CV/Résumé.
A CV/Résumé is important as it allows the admissions tutors a quick snapshot picture of the applicant, it therefore follows that you need to make a positive first impression. 
Your CV/Résumé can stand out amongst all the other application documents not only through your past experiences and education, but also through a clear structure and layout. Your CV/Résumé should reflect your positive qualities as much as possible, and your accomplishments listed on your CV/Résumé should speak for themselves; you do not need to draw conclusions about what they say about you. In other words, your CV/Résumé will just be a list and will not go into details.
It is vital that your CV/Résumé is an 'at-a-glance' document.
tip 1:
Describe what you have done…
…not what you think it says about you. Provide the necessary information for the reader to draw his/her own conclusions. In other words, just a list
tip 4:
Remember that this is an organic document…
It will grow with you as the years pass. Setting up your CV/Résumé now will make it easier and quicker for you to update in the future
tip 6:
And finally the good news…
As you are probably only 17 years old when you read this, your CV/Résumé will be fairly short and therefore easy to make.
tip 2:
Be concise
Limit your CV/Résumé to 2 pages, preferably 1 page.
tip 3:
Use clear layouts
Make sure the layout is very clear and easy to skim over. Make use of headings, bullet points and spacing.
tip 5:
Focus/tweak for audience
Universities have differing requirements as to the content of your CV/Résumé. Try to find information on the university's website to see whether they have any tips about what they would like to see on your CV/Résumé.
Purpose
Having a CV/Résumé means that you have a useful document that can be used for many different purposes: university applications, scholarship applications, job applications. It is also useful to give your teacher or counselor a copy of your CV/Résumé when asking him or her to write you a recommendation letter.
Audience
University admissions tutors.
Content
Firstly, at the top, your personal details. Name, address, date of birth, nationality, languages spoken, contact email etc.

Next, divide your CV/Résumé into sections, such as education, work experience, extra-curricular activities and interests, additional information, skills and achievements.

In each section, put the most recent information first, and work backwards.

Start with the most relevant section first (Education). Briefly list your IB subjects and grades (if they're good!). Also list relevant projects and your IB extended essay.
Layout
As your CV/Résumé is an 'at-a-glance' document, it's visual impact on the reader is of great importance. The admissions tutors who look at your CV/Résumé will probably just glance over it and spend less than one minute doing so. This means that you have to enable him or her to do this easily by paying great attention to the visual layout.
Many students like to start with a template and then insert the content into each section.  Look under links for examples. Also look at the sample CV/Résumé as this will give you an idea about layout as well as content.
Some critical questions that need to be asked
Sometimes the questions are more important than the answers.
question 1:
Is my CV/Résumé easy to glance over?
question 3:
Have I included the most important events/ achievements of my life?
question 2:
Will the reader be left with a positive impression?
layout tip 1
Use an

easy to read font/ font size
As you get old you tend to need things a little clearer and bigger! Don't be tempted to take the font down to 8 or 6. Rather, head upwards to 13, 14 or 15 depending on your font.
layout tip 3
Use reverse chronological order
Within each section, list the most recent activity first.
layout tip 2
Use c

onsistent formatting
Bold, underline, margins, spacing, bullet points need to be used a fixed way. There should be no exceptions. Keep away from underlining unless you really have to! Make sure your spacing is consistent, too.
layout tip 4
Follow the guidelines on the university website.
If they say maximum one page, then give them one page, and not two. You will need to prioritise your content. List the most important things.
Action ideas
Things you can do that will make a big difference.
action 1:
Produce a first draft of your CV/Résumé now!
action 2:
Share the first draft with your parents and ask them for feedback.
After all, they know you better than anyone else and they will know if you have missed out anything important, particularly from your younger years.
Wigsbury Frequently asked questions
Quick answers to the important questions
I have no idea where to start, I have never written a CV/Résumé before. Help!
Don't worry, this is one of the easier tasks associated with applying to university. The best place to start your CV/Résumé is at the beginning. By far the biggest part of your life so far has been in school. Start with your education and have a look at the sample in this module.
I have just finished writing my motivation letter and I brainstormed lots of information, how much detail should I put in my CV/Résumé?
Your CV/Résumé is just an 'at-a-glance' overview of your life so far. So the answer to your question is just a list of events without going into any detail.
How long should the CV/Résumé be?
It is a short document, two sides max.
I have seen a CV/Résumé that listed jobs that the person had done. I've never had a job, does that matter?
Don't worry, the university admissions tutors who read your CV/Résumé will know you are still in school and will therefore not expect you to have had a job. The job section, perhaps we should call it  the employment section, is important for adults out there in the world of work.