Grade 12
Thinking about visas & visa applications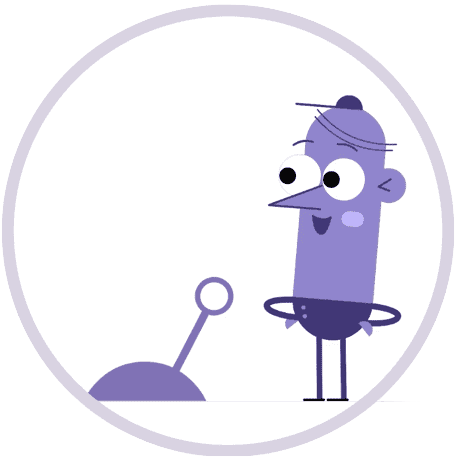 The Expert View
Find out why it is never too early to start thinking about visas.
Read this to get the complete picture…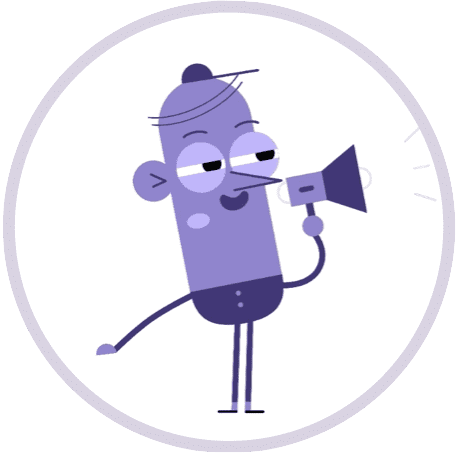 Introduction
Unless you're going to study in your own country, you will almost certainly require a student visa. Normally this just involves filling in the paperwork and satisfying the regulations of that particular country. Universities employ people in their admissions offices who specialize in advising students on how to obtain visas so when your place at university is confirmed, contact the admissions office and ask for advice on how to proceed with your application for a visa.
Most countries require you to be registered at a recognized university/college before they will issue you a visa. There may also be further conditions such as proof of English proficiency and a financial guarantee.
Some students depend on working in order to finance their studies, just be aware that having a student visa does not automatically allow you to work. You need to check this carefully as regulations vary from country to country.
Overview
Visa requirements depend on two major factors: the regulations of the host country, and the nationality of the student applying.
As there are hundreds of combinations of the above, we are going to focus on a few of the more popular countries and take a quick look at the visa requirements. This will give you an idea about how applying for visas works. You will, of course, need to go onto the government website of the country to which you are applying and check out their visa requirements.
EU Countries
If you are an EU citizen you can live, study and work in all EU countries. Visa requirements for students from non-EU countries will vary from one EU country to another.
Canada
All  non-Canadians  will need a student visa.
How to apply for a student visa (Study Permit)
To qualify for a Canadian study permit, you need to:
Be enrolled at a designated learning institution.

Show proof of funds to cover your tuition fees, living costs, return travel.

Have no criminal record.

Be in good health (you might need to complete a medical exam)

Prove that you will be leaving 

Canada

 after your studies.
Work on- or off-campus
If you have a study permit and you're registered as a full-time student at a university, you may be able to work on-campus or off-campus. If so, your study permit will include a condition that says you're allowed to work while studying.
Documents
You need these documents to apply for a study permit:
Letter of explanation
This letter helps the visa officer to understand you and your goals. It explains
why you want to study in Canada and

that you understand your responsibilities as a student
Other documents
Check the visa office instructions for your country or region for local requirements.
Apply here : Canada study permit apply 
UK
No student visa required for citizens of the Irish Republic. Other nationalities require a student visa.
Applying from outside the UK
The earliest you can apply for a visa is 6 months before you start your course.

You'll usually get a decision on your visa within 3 weeks.

If your course is at degree level, you can usually stay in the UK for up to 5 years.
Work
You may be able to work – how much depends on what you're studying and whether you're working in or out of term-time.
To Apply
You must have an unconditional offer of a place on a course.  To prove this, your university will send you a reference number (called a Confirmation of Acceptance for Studies (CAS)) once they've offered you a place on the course. You need a CAS before you can apply for your visa.
Money
You must have enough money to pay for your course and support yourself in the UK. You need enough money to pay for your course for 1 academic year (up to 9 months). The amount you need to pay will be on your Confirmation of Acceptance for Studies (CAS)
Money to support yourself
£1,334 per month (for up to 9 months) for courses in London

£1,023 per month (for up to 9 months) for courses outside London
(Many nationalities are exempt from this requirement)
English Proficiency
You must prove your knowledge of the English language when you apply.  Level B2.
(Many nationalities are exempt from this requirement)
Documents
When you apply for your Student visa you must provide:
a current passport or other valid travel documentation 

a Confirmation of Acceptance for Studies (CAS) from your course provider
Apply here: UK gov visa info
This has been a little snapshot of the regulations in some of the more popular countries that students apply to. It is essential that you go onto the government website of the country you have applied to and check the latest regulations.
There are, of course,  dozens of other countries where you may go and study. Please check the local regulations and contact the university for help or advice.
Disclaimer: This information can change. Please use it for general guidance only. The only definitive source is the national website of the country you intend to study in.
Some critical questions that need to be asked
Sometimes the questions are more important than the answers.
question 1:
Do I need a visa to study in the country I have chosen?
question 3:
Do I meet those requirements?
question 2:
Have I checked the visa requirements of that country?
Action ideas
Things you can do that will make a big difference.
action 1
Inform yourself by looking on the government website for information about student visas
action 2
Contact the university and ask them to advise/support you in your visa application
Wigsbury Frequently asked questions
Quick answers to the important questions
I haven't had my place confirmed yet, can I still get a visa?
You will need to contact the university admissions office and they can advise you on the preliminary steps you can take so that when your place is confirmed you'll be able to move forward more quickly.
Can I travel to the country that I'm going to study in and then apply for a visa?
Normally you apply for the visa before you travel to the country as you'll need to pass through border control. However, even if you are able to enter that country on a tourist visa, you still need the student visa to live there and study there.
How long is my visa valid for?
This varies by country, either you will have to renew it annually or it will be valid until the conclusion of your studies. Also be aware that if you drop out of university your visa maybe come invalid.
I am an EU citizen and I'm going to study in another EU country, do I need a student visa
No. You can both study and work in any EU country without a visa.
Can I work if I'm in the country on a student visa?
This depends on the country, some countries allow you  to do a restricted amount of work, either restricted by the number of hours per month or restricted by location. E.g. only work on the university campus.
Can I start my course even if my visa hasn't come through yet?
Why is the government visa office conducting a background check on me?
Sometimes students will be involved in sensitive research where there are security issues: political, military or industrial.
I am worried in case I don't get a visa due to my nationality.
Sometimes governments place restrictions on certain nationalities entering the country to study at university. This varies by host country and nationality of the student. For most students it is not a problem.
Do visas cost money?
Normally there is an administrative fee involved.